NIMITZ CO PRAISES THE WORK OF THE PUGET SOUND INDUSTRIAL BASE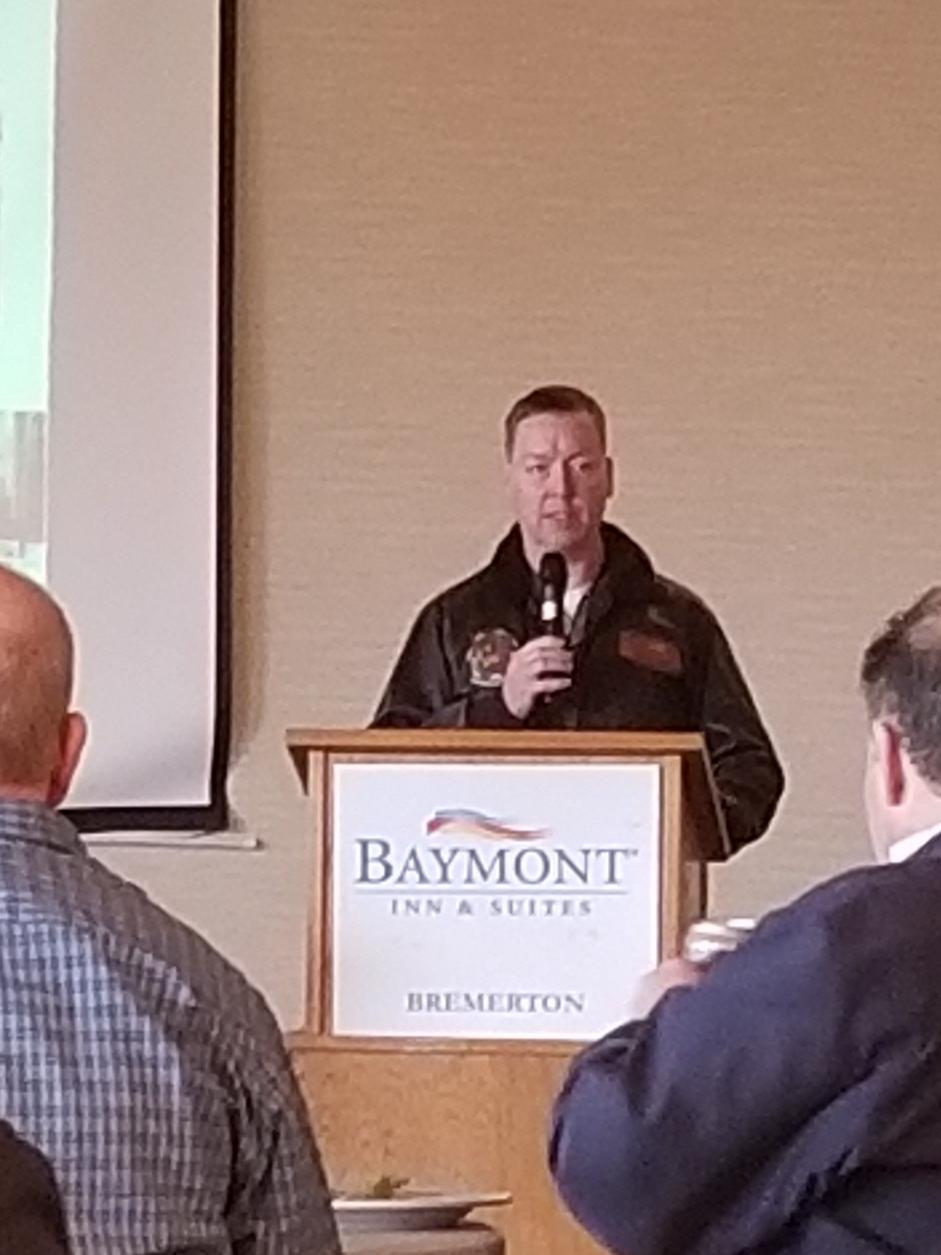 Captain Kevin Lenox, Commanding Officer of the Bremerton-based super carrier USS NIMITZ, spoke to members of the 2018 Puget Sound Ship Repair Association (PSSRA) on February 20th at the Baymont Inn and Suites during the PSSRA Contractor Fair.
His key note address, centered on the highly successful workups and subsequent deployment of the ship into the western Pacific, Indian Ocean and the Persian Gulf. He shared how the ship took part in numerous international exercises and operations including a leading role in operation Inherent Resolve which was instrumental in taking back ISIS held territory in Iraq. Throughout his presentation Captain Lenox often praised the men and women of Puget Sound Naval Shipyard and IMF and the companies that make up the Puget Sound private sector industrial base; for the outstanding and high quality work that they have performed on NIMITZ. He titled his presentation: Ship Maintenance Is Warfighting. He noted that the US is the envy of other nations because we are able to maintain such a high level of operational availability even on the oldest aircraft carrier in the fleet (43 years!).
After Captain Lenox spoke, Mr. Brian Fazio, CVN 68 Project Superintendent, and  Mr. John Wardean, Code 412- CVN Support Program Manager spoke to the group. They shared their thoughts on the goals and objectives, expected challenges and areas of focus for the upcoming NIMITZ availability.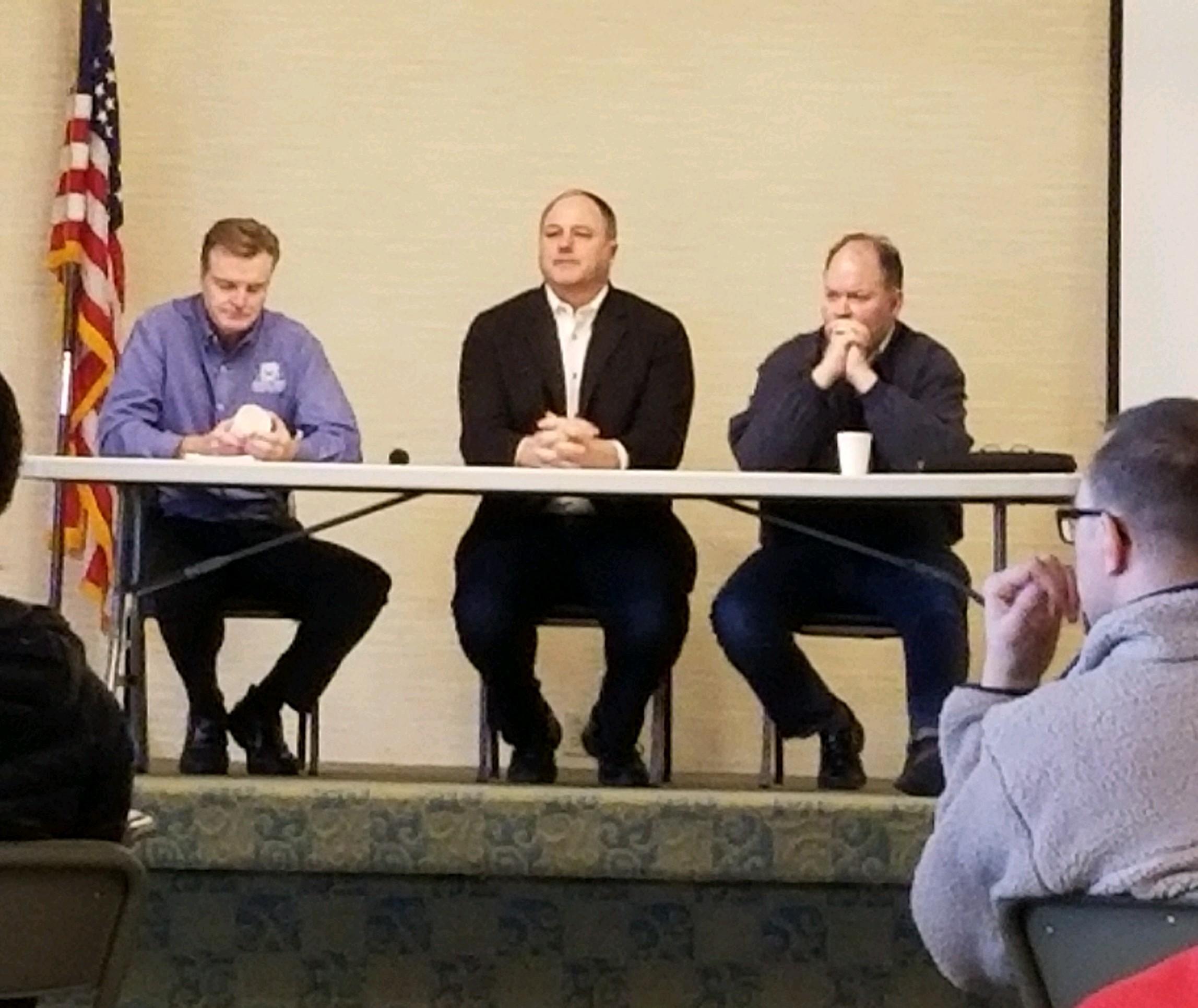 The event kicked off with coffee followed by an excellent panel discussion by three of our local Master Ship Repair Contractors. Mr. Dave McPherson (PACSHIP), Mr. Randy Colson (NASSCO) and Mr. Adam Beck (Vigor). They each spoke about what they were looking for from subcontractors and their thoughts on what makes a successful prime-sub team when executing Navy maintenance projects.  This was followed by a very interesting question and answer session. The Contractor Fair provided the opportunity for a number of member companies to set up exhibits and network with other members. Finally the event offered three important training opportunities: Ship Yard Competent Person (SCP) refresher, First aid/CPR and Fall protection.
The PSSRA Board of Directors wants to thank everyone (organizers, hosts, trainers, exhibitors, caterer, and especially our speakers) who helped make our first Contractor Fair such a great success!
Thank you all again for your participation,
Mark Kipps
PSSRA President