Newport News Shipbuilding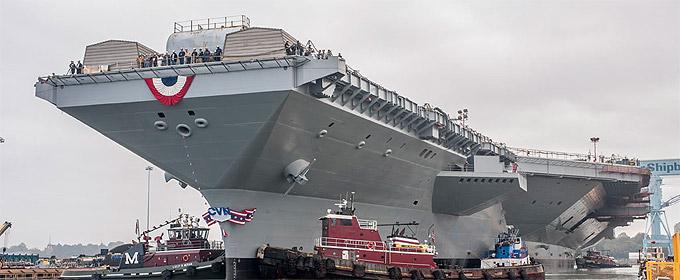 For 128 years, Newport News Shipbuilding (NNS) has carried on the legacy of American shipbuilding, building some of the most famous ships in American naval history with a diverse workforce of craftsmen and engineers. We proudly build U.S. Navy aircraft carriers and submarines, and provide after market services for both. In 2011, we became a division of Huntington Ingalls Industries after being a part of Northrop Grumman since 2001.
Newport News Shipbuilding is the sole designer, builder and refueler of U.S. Navy aircraft carriers and one of two providers of U.S. Navy submarines. With approximately $4 billion in revenues and more than 23,400 employees, we are the largest industrial employer in Virginia and the largest shipbuilding company in the United States.
We build the most advanced ships in the world using our expertise in nuclear propulsion, naval design and manufacturing. We are currently building the new Ford-class aircraft carriers andVirginia-class fast-attack submarines, and performing Refueling and Complex Overhaul (RCOH) on Nimitz-class aircraft carriers. We provide fleet services for our ships worldwide and, using our nuclear and manufacturing expertise, are expanding into Department of Energy and alternative energy ventures.
Founded as the Chesapeake Dry Dock and Construction Co. in 1886, Newport News Shipbuilding has built more than 800 ships, including both naval and commercial ships. Located in Newport News, Va., our facilities span more than 550 acres, strategically positioned in one of the great harbors of the East Coast.
Tags: Aircraft Carriers, Submarines, ship building, refueling, overhaul, nuclear, ship repair
Categories: MSR Membership