Meet the Board

If you need to, you may contact any board member below, talk to us at our monthly meeting or send comments to us.
 MSR Member:
Randy Colson – GD Nassco
Kelly Brown- Newport News Shipbuilding
Rich Hill – Pacific Ship Repair
Richard McCreary – Vigor Shipyards
ABR Member:
Mark Kipps, HII-Technical Solutions
David Jack – QED Systems
Jim Junger – Propulsion Controls Engineering (PCE)
Associate Member:
Jim Taylor – Epsilon Systems
Ed Zajonc – Olympic Services
Phil Parsons – PYR
Officers of the Association
Board Chairman

Jim Taylor

Secretary

Bill Demmon

Treasurer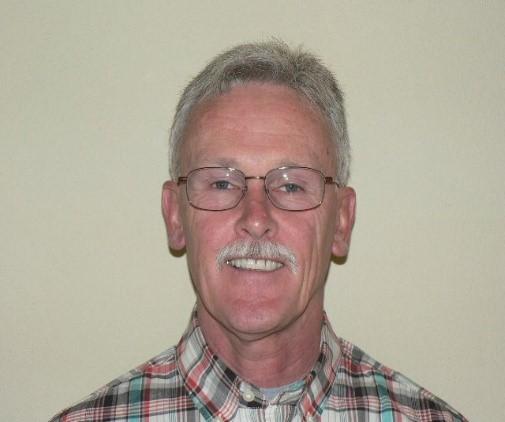 Phil Parsons
Board Member Biographies
---
Mark R. Kipps

Mr. Kipps is the program manager for engineering services in the Pacific Northwest for HII FSG. He is responsible for a wide range of work related to Navy maintenance and modernization including design and engineering, logistics/configuration support, onboard fleet technical service and onboard repair and alteration work. HII FSG employs approximately 175 people in the Northwest to support these efforts.
Mr. Kipps began his work in the private sector in 1998 after a twenty-three year Navy career. During his time on active duty he served as an enlisted submariner, a surface warfare officer and an engineering duty officer. In the submarine force he served on submarines in both the Atlantic and Pacific and was an instructor at the Trident Training Facility Bangor in the early 1980s bringing many of the original Trident Missile Technician courses on-line. Mr. Kipps obtained his commission through the Navy's Enlisted Commissioning Program, graduating from the University of Washington in 1987. He served on USS SACRAMENTO (AOE 1) for three years including a deployment to the Persian Gulf during Desert Shield/Desert Storm. After obtaining a Master's of Science in Electrical Engineering from Naval Postgraduate School in Monterrey, he laterally transferred to the Engineering Duty community and spent four years at Puget Sound Naval shipyard first as an assistant project superintendent for off-station submarine availabilities and then in the business and strategic planning office as both the submarine and surface ship type desk officer
David has been affiliated with the Ship Repair Industry for nearly 40 years. A retired Navy veteran, he specialized in the Submarine and Surface ship repair business throughout his navy career. Enlisting in 1977, he was trained as a Nuclear Components Welder in the Hull Maintenance Technician rating. His first assignment was to the USS CANOPUS as a member of the Weld Shop team. During this tour he received specialized training in Steam Generator overhaul at Puget Sound Naval Shipyard. Following this assignment, he was detailed to the USS PROTEUS. During this tour, he served in the Sheet Metal Shop, and as the Assistant Quality Assurance Officer. His first shore duty assignment was at Trident Refit Facility Bangor as the Welding Shop Supervisor. During this tour of duty, he was promoted to Chief Petty Officer and selected for commissioning under the Limited Duty Officer program as a Submarine Engineering Repair Officer. His first tour of duty was as the Damage Control Assistant (DCA) on the USS FRANK CABLE. Next he served as the Main Propulsion Assistant (MPA) on the USS EMORY S. LAND. His final sea duty tour was as Engineer Officer (CHENG) on the USS HOLLAND. His last assignment was as the NW Region Machinery Repair Officer at IMF Bangor, where he was heavily involved in regionalization efforts. Following his Navy career, he entered the manufacturing business as the Production Manager for Watson Furniture Group. During his three years with Watson, he was instrumental in stream lining manufacturing processes, upgrading manufacturing technologies, and work force development. He also was a key component to the successful move from their existing factory on Bainbridge Island to new factory located in Poulsbo. In the summer of 2002, he joined QED Systems, Inc. as a Program Manager charged with management of marine preservation projects. He has seen success in several key management positions within this company and is now assigned as the NW Area Manager overseeing all QED operations in the NW. David has been married to the former Debra Clark since 1978. They reside in Port Orchard, WA.
---
Edward Zajonc

Mr. Zajonc has been a strategic planner and problem solver for over 20 years with specific experience in marketing and business development for marine industrial clients to the U.S. Navy. He has strong working relationships with key congressional members and their staffs. He frequently advises them on regional industry issues and initiatives as he is considered a West Coast expert in Marine and Naval Shipyard activities. As President of Olympic Services, LLC he provides consulting, lobbying, personal and professional services. His company assists clients in identifying new and emerging technologies and markets to broaden their business bases. Additionally he helps to solve problems and seek solutions to complex and multi-agency issues. His company has provided services to industry leaders such as: BAE/MES, BAE San Diego Ship Repair, H.E.R.C, Todd Pacific Shipyards, Propulsion Controls Engineering, Puglia, Honolulu Ship Yard, Navatek and Electrox, Inc. From 1988 to 1993 he served as the Director of Marketing and Government relations for Cascade General, Inc. located in Portland Oregon. Prior to this, he was appointed to the Department of State Lands for the State of Oregon as Director. He also served as a Special Assistant to Senator Bob Packwood, in Portland, Oregon from 1976 to 1980. Ed and his wife Sally reside on Bainbridge Island, and have a blended family of nine children.
---
James L. Taylor

Mr. Taylor served thirty-four years in the Navy before retiring as a Rear Admiral in 1999. His tours include Shipyard Commander of Norfolk Naval Shipyard, Director of Supportability, Maintenance and Modernization on the staff of the Chief of Naval Operations (OPNAV Staff), and the Fleet Maintenance Officer for the Pacific Fleet. As the Pacific Fleet Maintenance Officer, Mr. Taylor was responsible for the maintenance and modernization of all Pacific Fleet ships and associated support facilities, including the six Pacific Fleet aircraft carriers (four CVNs). While at Pacific Fleet, Mr. Taylor was extensively involved in establishing the CVN maintenance facility at North Island Naval Air Station and in performing the first major availability at that facility in 1998. He has a broad background in ship maintenance, maintenance policy administration and financial management. While on the OPNAV Staff, Mr. Taylor was directly responsible for the funding and associated policies of the Navy's entire ship maintenance and modernization budget. During his tour as Shipyard Commander at Norfolk Naval Shipyard, Mr. Taylor supervised the Navy's largest industrial activity including a work force of over 10,000 personnel and numerous availabilities on nuclear carriers, cruisers, submarines and conventionally powered ships. Mr. Taylor's other Navy tours include shipyard assignments, various sea and shore duty assignments, Deputy Director of Industrial Operations at the Naval Sea Systems Command, and Chief Engineer of USS CONSTELLATION (CV 64). From Navy retirement in 1999 until 2007, Mr. Taylor served as the Senior Vice President for all West Coast business operations of AMSEC LLC, an enterprise of over $100M in annual revenue and more than 1100 employees including engineers, technical support, blue collar workers, support/corporate staffs, evaluation and assessment experts. In 2007 Mr Taylor joined Epsilon as SVP for Strategic Business Initiatives, working on a part time schedule. He also supports several other companies on a part time basis. He continues to be extensively involved in Navy maintenance policies and support.
---
Phillip K. Parson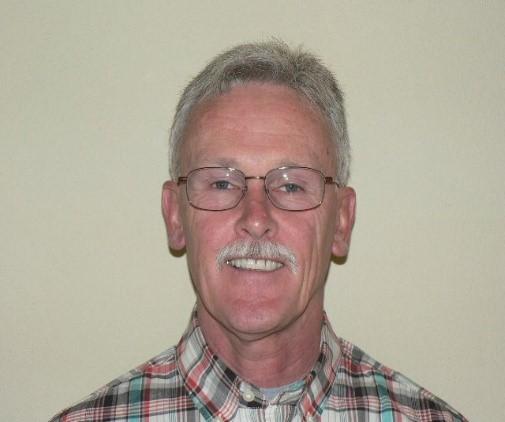 Phillip was in the US Navy Civil Service Submarine/Ship repair, Trident Refit Facility Bangor from 1978 – 1999. He currently works in the US Navy Submarine/Ship repair Consultant since 2000. Phillip has been associated with submarine/ship repair for over 40 years. His focus is US Navy Corrosion Control. Phillip has a diverse professional/management consulting background in coatings and corrosion control spans marine/industrial markets, some project leadership examples include:
Establishing NAVSEA Corrosion Control Assistance Team at Naval Station Everett
Strategic Systems Program Office Refresh of 100 Submarine Missile Tube Ballast Cans
Coating Inspections on USS Ronald Reagan
Corrosion Survey Teams on USS Stennis
Coating Failure Analysis and Expert Witness on Jack Up Oil Platforms in the Gulf of Mexico for Major British Insurance Company
Coating Inspection and Development of 20 Year Coating Maintenance Plan for 137 Oil Storage Tanks at the Largest Oil Refinery in Canada.
Phillip provides Assistance and Support services to companies in such areas as SSPC QP programs, Training/Developing High Performance Teams, Assisting Small Disadvantage Business Startup, ISO Program Development, Business Development, Bid/Proposal Development, Contract Management, Project Development/Management, QC/QA Programs, Guidance and Compliance with NAVSEA Standard Items and Other Navy Technical Documents.