General Membership Meeting – February
Our next meeting will be Tuesday, February 18, 2014 and our speaker will be Frank Foti, President and Chief Executive Officer of Vigor Marine.
Frank Foti has been at the helm of Vigor Industrial for 16 years.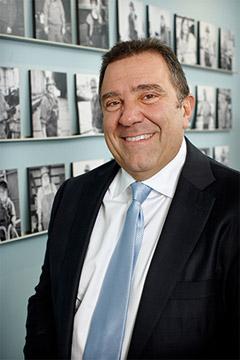 Frank got his start in the business world in the telecomm industry, where he worked from 1982 until 1988, when he took over the family construction business. He sold that company in 1994 after growing revenues by 260 percent. In 1995, Frank purchased Cascade General, a ship repair company in Portland, Oregon. He successfully built the company in a declining market by creating, negotiating and introducing innovative financing structures and labor strategies. Frank privatized Portland's public shipyard, restructured the company's debt and founded Vigor Industrial LLC to set the stage for growth. Under his leadership, Vigor has grown from the single Portland facility to operations in Port Angeles, Bremerton, Everett, Tacoma and Seattle, Washington, and Alaska with the acquisition of Alaska Ship and Drydock in Ketchikan in 2012.
Frank believes strongly that providing rewarding, family-wage industrial jobs is the best way Vigor can strengthen our workers & families, communities and our nation. He has distilled this idea into one simple statement: "These industrial jobs matter." With this core value in mind, Frank is committed to growing Vigor through continued investment, innovative partnerships with labor, competitive products and by fostering Vigor's highly adaptive, entrepreneurial company culture at all levels of the organization.
Frank currently serves as chairman of the Shipbuilders Council of America, which represents 48 companies and more than 120 shipyards on along U.S. coastlines, the Great Lakes, and inland waterways.
PSSRA Associate Member: